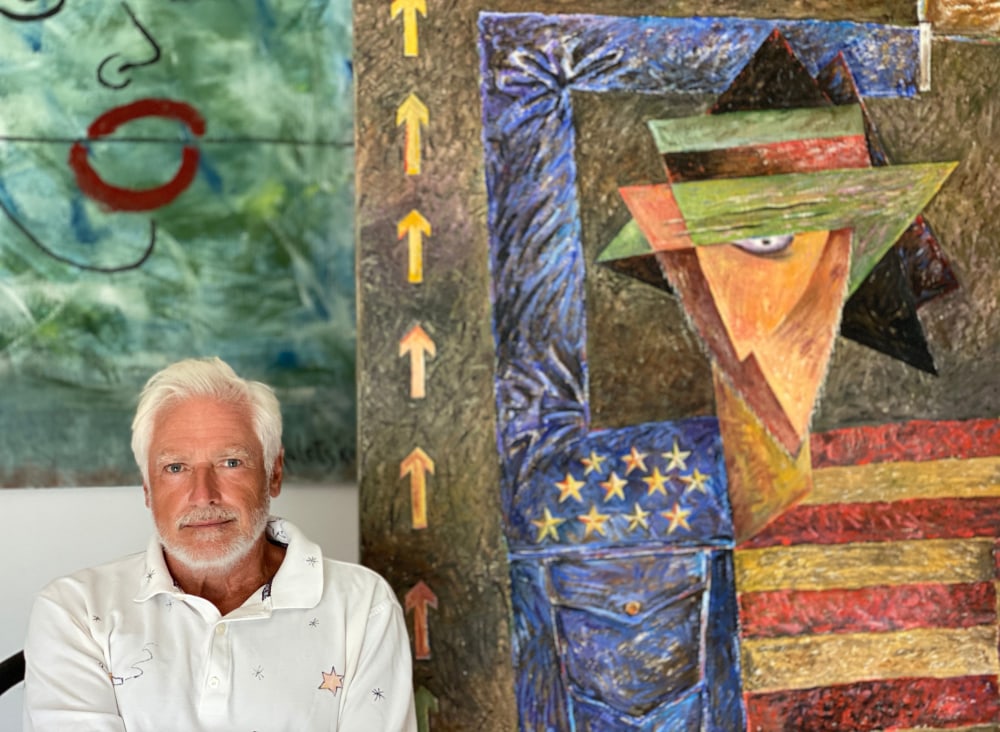 Born 1946, Monchegorsk, Russia
Lives and works in New York City
Kaletski has exhibited widely in shows internationally including New York, Mexico City, Shanghai, Tokyo, and Austria. His works are included in the permanent collections of the Voorlinden Museum in the Netherlands, the Museum of Contemporary Art in Belarus, the Meeschaert Collection in France and the Lynda and Stewart Resnick Collection in California.
It is but a single step from Utopia to the absurd – a fact familiar to the generation of Russian painters who worked in the deconstruction of Soviet ideological symbols. Alexander Kaletski began his career as a visual artist after settling in the United States, at a safe distance from his socialist homeland and its ideology. It was only natural that like his contemporaries, he experienced a passionate desire to create something radically different from the seriousness of the Socialist Realism, whose utopian aspirations were expressed in dogmatic language and the politicization of any and all subject matter. Western modernism and Russian avant-gardism were the poles of attraction and inspiration to those independents departing from the socialist realist canon.