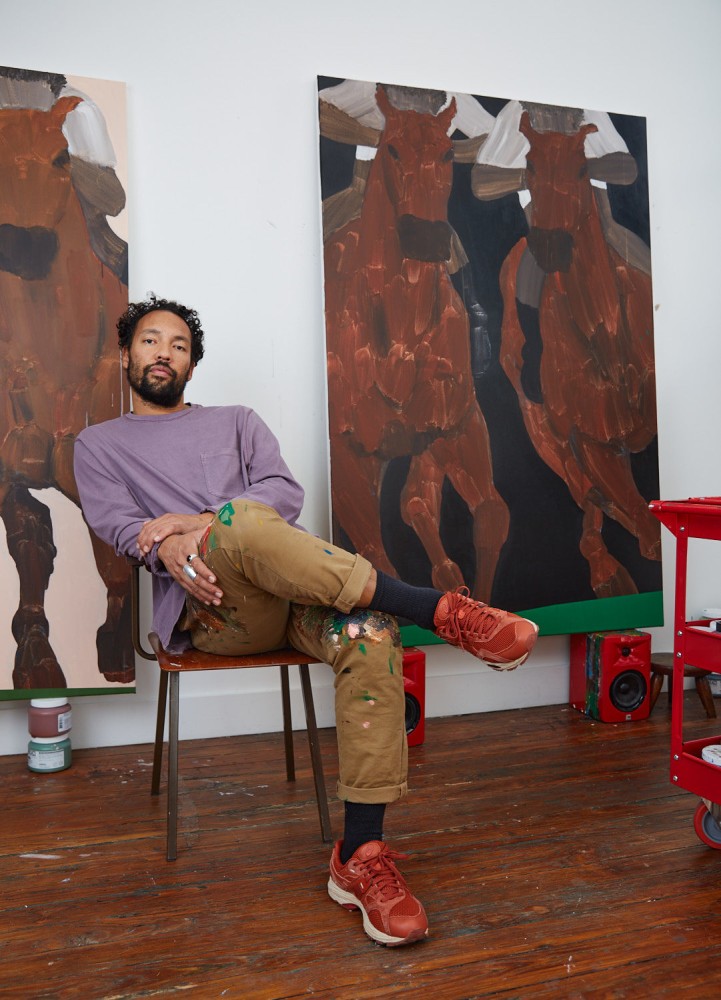 Born in San Diego, CA
Lives and works in Brooklyn, NY
Alvin Armstrong is a painter whose work explores the social and political landscape of Black American culture. His paintings are often filled with real and fictional subjects, culled from archival material, his community and lived experiences. He has lived in Hawaii, Japan, and California all of which have informed his art practice.
He received an MS in Eastern Medicine and practiced acupuncture in his early career. The self-taught artist had his New York solo debut exhibition This Place Looks Different with Medium Tings in Fall 2020. His first Chelsea solo exhibition To Give and Take was presented at Anna Zorina Gallery in May 2021, curated by Stephanie Baptiste. He was included in the Let Freedom Ring installation curated by Larry Ossei-Mensah at Brooklyn Academy of Music in January 2021 and The Artsy Vanguard 2021 exhibition in December 2021. Armstrong was a Visual Arts Resident at Pioneer Works in Brooklyn in late 2022. His work has been included in Hoop Dreams: Basketball and Contemporary Art at the Everson Museum of Art. His paintings were also exhibtied at Flag Art Foundation in New York and Kunstmuseum Schloss Derneburg in Germany. Armstrong's work has been featured in the New York Times, reviewed in Brooklyn Rail, Hyperallergic, Luncheon Magazine, Juxtapoz Magazine, Something Curated, Artsy and Epiphany Magazine.