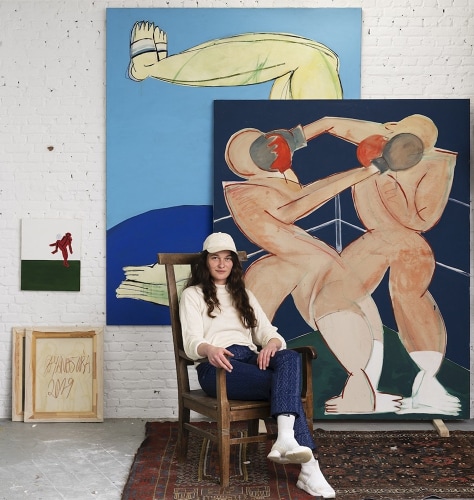 Born 1988, Paris, France
Lives and works in Brussels
Bay studied fine art in Paris under François Boisrond at the École Nationale Supérieure des Beaux-Arts. Using bold shapes and line she explores figurative painting, deploying themes from the classical canon; nudes and still lifes. She's co-founder of the Brussels exhibitions platform: Clovis XV. RECENT exhibitions include solos at Galerie Derouillon, Paris, France; Sorry We're Closed, Brussels, Belgium and G/ART/EN in Como, Italy. She has shown extensively in international group shows at Villa Schöningen, Potsdam, Germany; White House Gallery, Lovenjoel, Belgium; Waldburger Wouters, Brussels, Belgium; Spurs Gallery, Beijing, China and NEVVEN, Göteborg, Sweden.