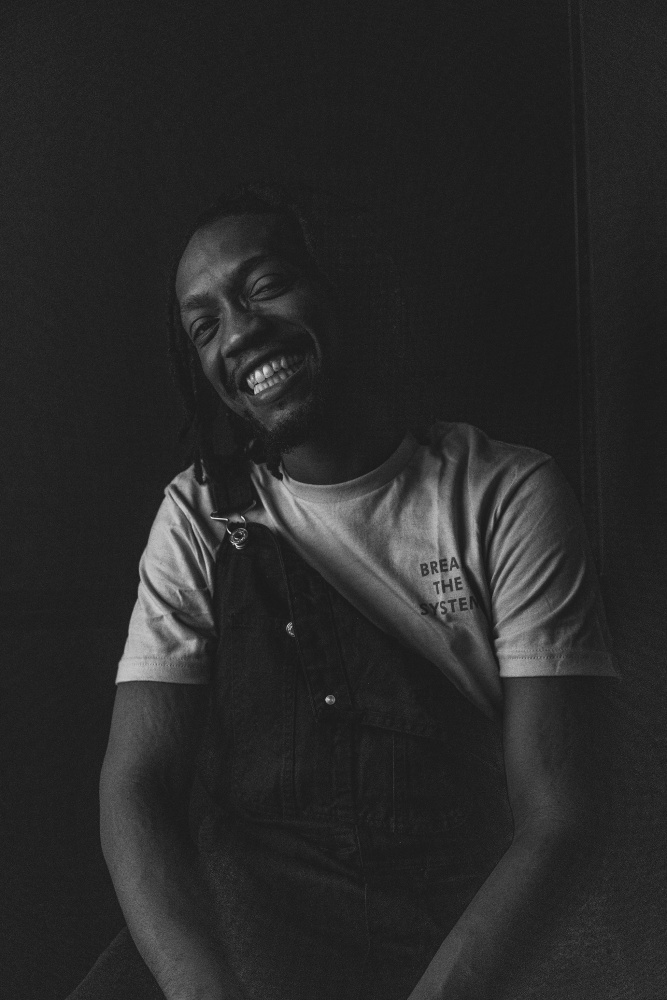 Born 1990 Baltimore, MD
Lives and works in Baltimore, MD
"I am steadily wrestling within myself the performative act of blackness for me at any instance. This leads me to think and create abstractly on how blackness can be experienced through installation and material. I am far more interested in creating spaces that allow for ones own experience to acknowledge or completely ignore what's being conveyed". - Charles Mason III

Charles Mason III received his BFA in Graphic Design from the University of Maryland Baltimore County in 2014, and his MFA from Pennsylvania Academy of the Fine Arts in 2019. He has curated several shows in Baltimore and Philadelphia. His work has been featured in solo shows in Baltimore, most recently at Goya Contemporary Gallery, and in Philadelphia, at Spillway Collective. Mason's work has been part of the group exhibitions including A Gathering, HOUSING Gallery New York City, the Woodmere Art Museum, Philadelphia, Radical Reading Room, The Studio Museum in Harlem, Breaching the Margins, Urban Institute for Contemporary Art, Grand Rapids, CARPE DIEM, UTA Art Space, Los Angeles, and Surface is only a Material Vehicle for Spirit, Kavi Gupta Gallery, Chicago, IL to name a few. He has work in the permanent collection of the James E. Lewis Museum of Art in Baltimore, the Whitney Museum of American Art, New York, and the Hammer Museum, Los Angeles. Charles Mason III is also a recipient of Maurice Freed Memorial Prize.