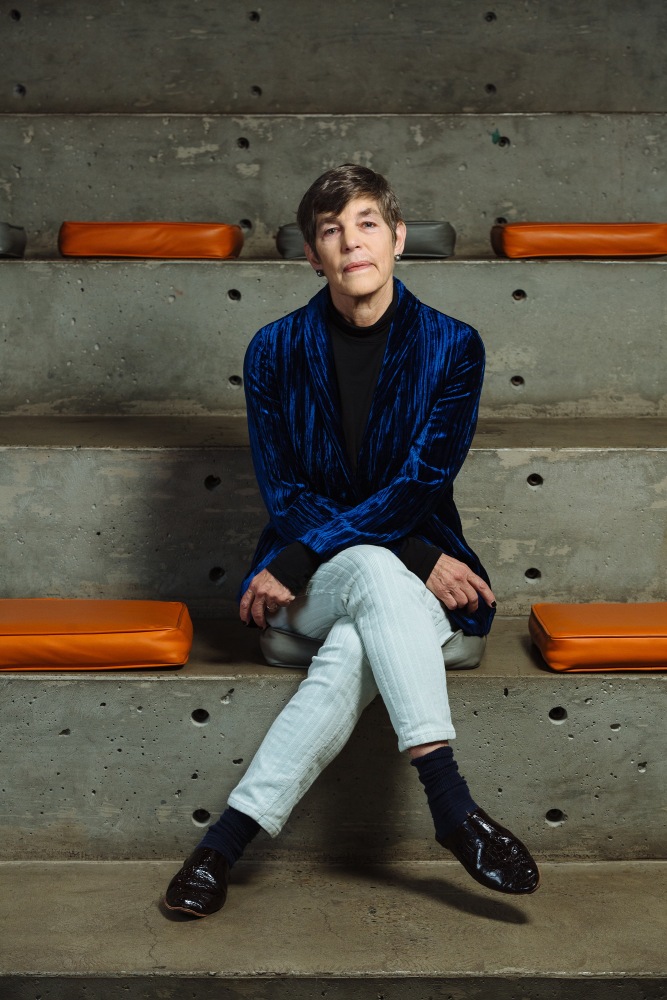 Born 1955, Pasadena, California
Lives and works in Brooklyn, New York
Deborah Brown received her BA summa cum laude, Phi Beta Kappa from Yale University and an MFA from Indiana University. Brown has been a visiting artist and lecturer at Penn State University, Hunter College, Pace University, Columbia University, Maryland Institute College of Art, Yale University and Art Omi.
The artist's work has been exhibited in the United States and Europe including Gavlak, Palm Beach, FL; Anna Zorina Gallery, New York; Burning in Water, New York; The Lodge, Los Angeles; Nancy Littlejohn Fine Art, Houston, TX; Freight + Volume, New York; Underdonk, Brooklyn; Spoonbill Studio, Brooklyn; GEARY Contemporary, New York; Lesley Heller Gallery, New York; Mike Weiss Gallery, New York; BravinLee programs, New York; Galleri Christoffer Egelund, Copenhagen, and Angell Gallery, Toronto. Brown's work has been reviewed in The New York Times, Artforum, Art in America, Artillery Magazine, The Wall Street Journal, Observer, ARTnews, Artnet, Juxtapoz Magazine, Galerie Magazine, Houston Chronicle, The Denver Post, Madame Figaro, Hyperallergic and ART-Das Kuntsmagazin.
Brown's work is included in prestigious public collections, among them the Indianapolis Museum of Art, DeCordova Museum, Frederick R. Weisman Museum of Art, Malibu, Bass Museum of Art, Miami, Arkansas Arts Center, Little Rock, Orlando Museum of Art, Florida, The Columbia Museum of Art, South Carolina.
Deborah Brown's recent paintings are self-portraits and portraits of friends, a body of work developed and executed during the Covid-19 pandemic that swept New York City where the artist lives and works. The work depicts the subjects in their surroundings in the company of their animal companions. Drawing on the rich history of portraiture in Western Art, the artist aims to represent the consciousness of the sitter and the phenomenological act of seeing that unfolds when the viewer meets the gaze of the subject portrayed in the painting. The work questions what it means to be human in an age of digital representation.
Face to Face Interview featuring Deborah Brown
Deborah Brown in conversation with assistant curator Tina Ruggieri,
Abroms-Engel Institute for the Visual Arts