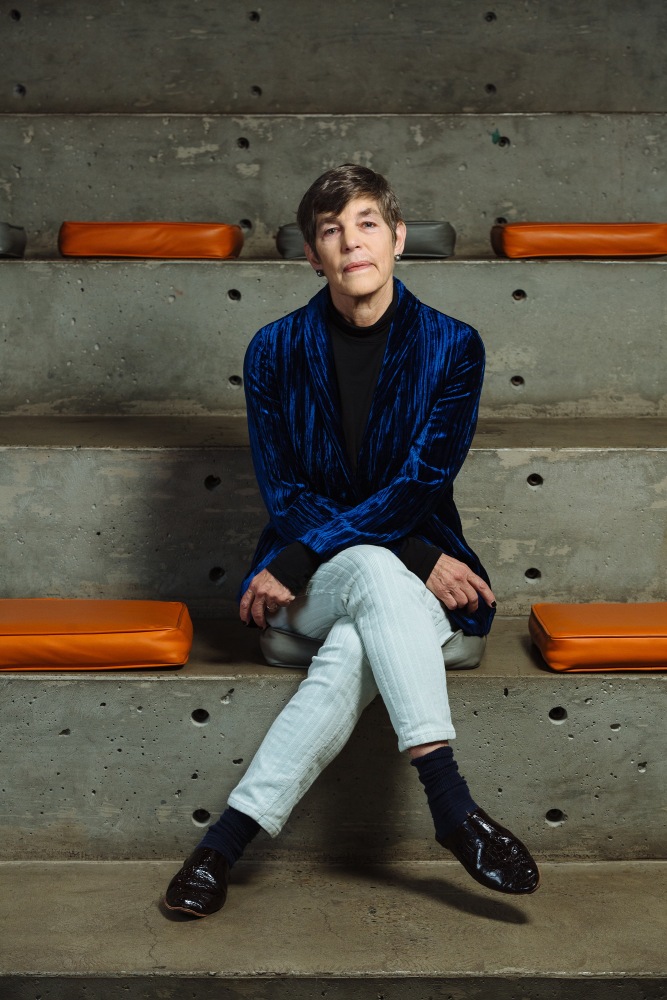 Born 1955, Pasadena, California
Lives and works in Brooklyn, New York
Deborah Brown received a BA summa cum laude, Phi Beta Kappa from Yale University and an MFA from Indiana University. Brown has been a visiting artist and lecturer at Penn State University, Hunter College, Pace University, Columbia University, Maryland Institute College of Art, Yale University and Art Omi.
Upcoming and recent exhibitions include: Bonhams Hong Kong (2023); Carl Kostyál, Milan (2023); Althuis Hofland, Amsterdam (2023); adhesivo contemporary, Mexico City (2023); Asia Art Center, Bejing (2023); Hall Art Foundation, Schloss Derneburg Museum, Germany (2021-22); Gavlak Gallery, Los Angeles (2022) and Palm Beach (2021); Tennis Elbow at The Journal Gallery, New York (2022); Harper's Gallery, East Hampton, NY (2022); Anna Zorina Gallery, New York (2021, 2020); Bienvenu Steinberg & Partner, New York (2022); James Barron Art, Kent, CT (2022); Nassima Landau Foundation, Tel Aviv (2022); Scott Miller Projects, Birmingham, AL (2021); Mindy Solomon Gallery, Miami, FL (2022); and The Lodge, Los Angeles (2019).

Brown's work has been reviewed in The New York Times, Artforum, Art in America, Artillery Magazine, The Wall Street Journal, Observer, ARTnews, Artnet, Juxtapoz Magazine, Galerie Magazine, Houston Chronicle, The Denver Post, Madame Figaro, Hyperallergic and ART-Das Kuntsmagazin.
Brown's work is included in the restigious public collections, among them the Indianapolis Museum of Art, DeCordova Museum, Frederick R. Weisman Museum of Art, Malibu, Bass Museum of Art, Miami, Arkansas Arts Center, Little Rock, Orlando Museum of Art, Florida, The Columbia Museum of Art, South Carolina. Most recently Deborah Brown's work joined the collection of ICA Miami and Portland Museum of Art (donation from the Alex Katz Foundation).
Face to Face Interview featuring Deborah Brown
Deborah Brown in conversation with assistant curator Tina Ruggieri,
Abroms-Engel Institute for the Visual Arts