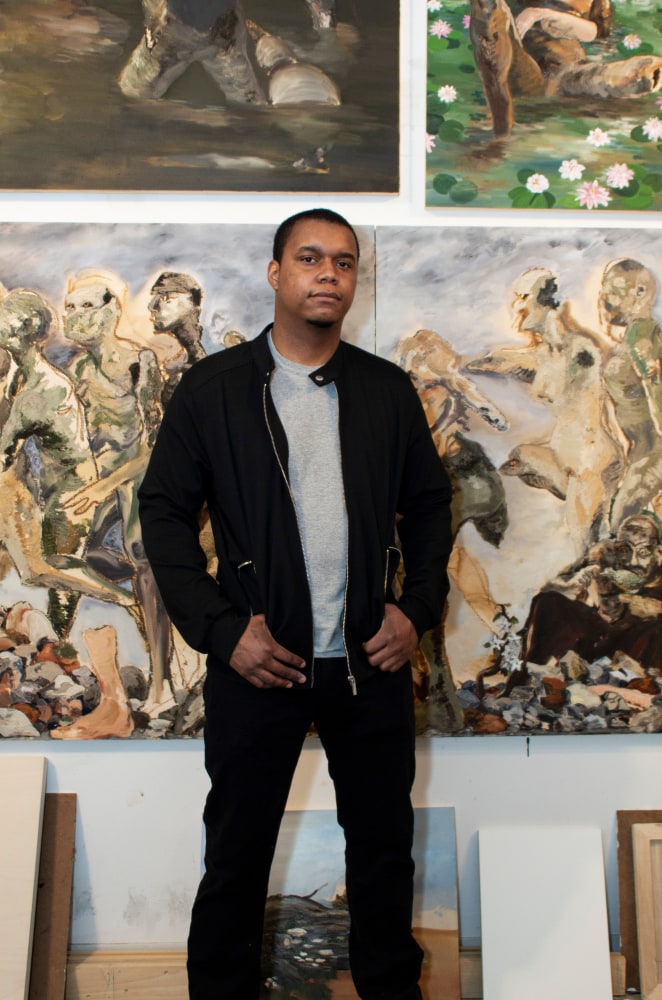 Born 1991, Kansas City, MO
Lives and works in Queens, NY
Demarcio Mosby is a New York-based painter who examines the depths of our internal-selves, using the human figure to both mirror and reveal the weight and complexity of life's tribulations. By incorporating his symbolic vocabulary of objects like birds, ropes, rocks and landscape, Mosby creates layered narratives that visualize the complexity and disorientation of our emotional states. His paintings narrow in on an ambient anxiety to question the stability of our relationships, while also examining the internal forces that cause us to feel anxious, threatened, and isolated.

Mosby received his BFA from the School of Visual Arts, New York in 2014 and his MFA from Hunter CUNY, New York in 2021. His work has been exhibited at venues such as Analog Diary, Beacon, NY; Leeann Gallery Daegu, Korea; Luce Gallery, Turin; Hauser & Wirth, New York; Lyles & King, New York and UncleBrother, New York.