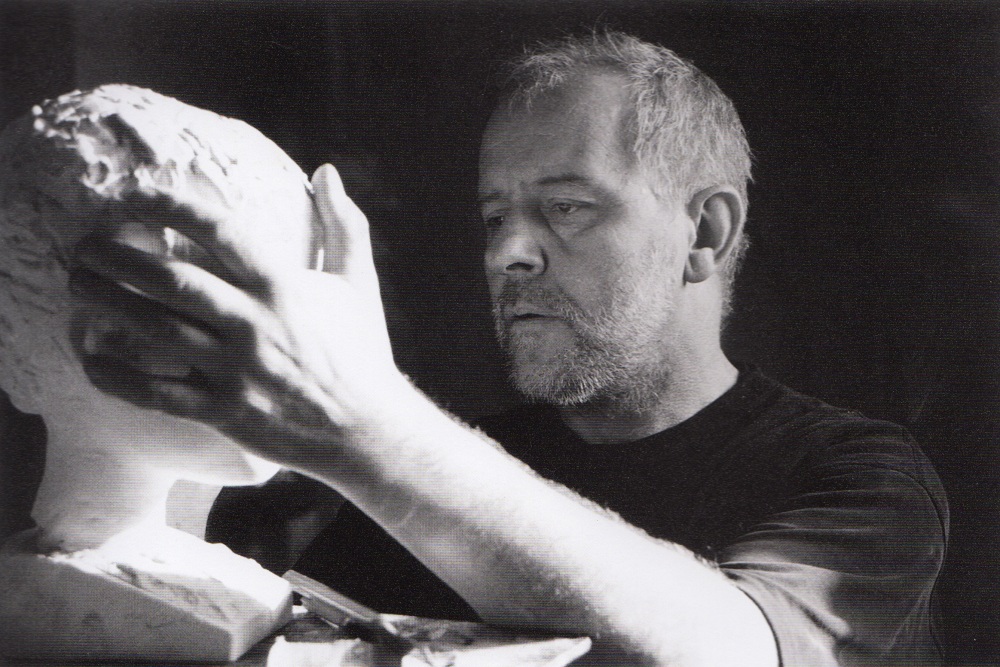 Born 1949, Potsdam, Germany
Lives and works in Berlin, Germany
Hans Scheib studied sculpture in the Academy of Fine Arts, Dresden. His works are included in prestigious public and private collections internationally including the Museum of Modern Art, Berlin; the Albertinum, Dresden; the Grassi Museum, Leipzig; the National Gallery, Berlin; the Kunsthalle Mannheim, Mannheim; and the National Art Museum of China, Beijing. He is the recipient of the 1995 Supporting Award for the Arts from the Academy of Arts, Berlin); the 2015 Bautzen Award for Fine Arts, and 2014 Egmont Schaefer Award for drawing.

With a chainsaw and chisel – sometimes in bronze – Scheib creates figures of striking immediacy, interpreting the world in an honest, humorous and even unmistakably personal language. His timeless figures, often borrowed from mythology, tell of longing, loneliness, fragility, sexual hunger, humour and tragedy. Far from the aesthetics of beautiful appearance, he bases his work on the tradition of expressive formal language, which is rooted in the deliberate reflection of the coloured wooden sculpture of the Brücke Expressionists.