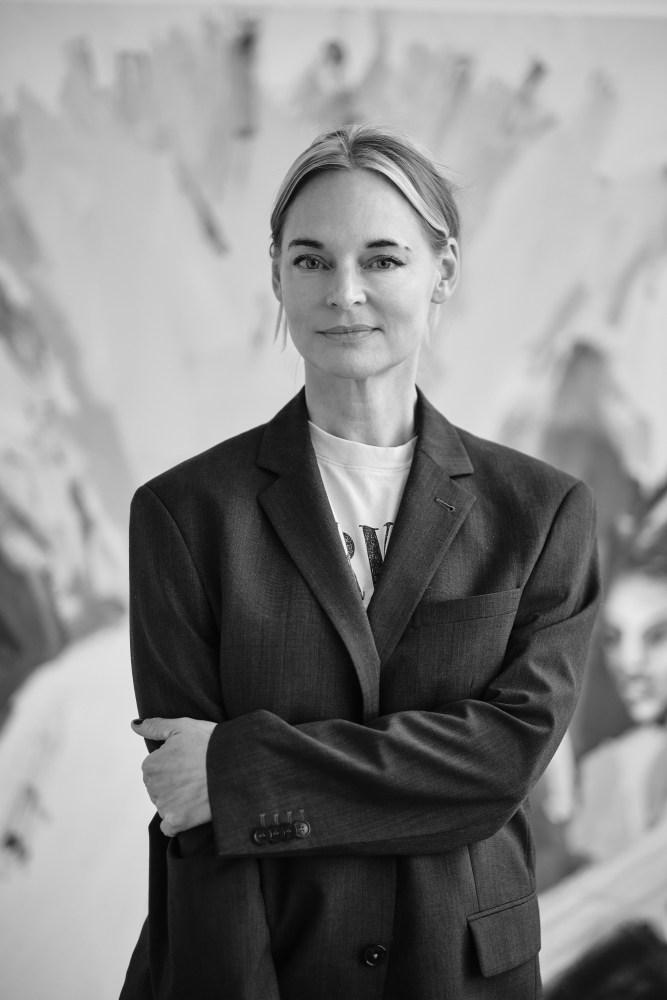 Born 1974, Mors, Denmark
Lives and works in Copenhagen, Denmark
Mie Olise Kjærgaard received her MFA from the Central St. Martins School of Art, London in 2008. Olise works in painterly strokes and large scales. Painting since the age of 15, she has taken a long and curved journey – actually starting out working with women figuration with a feminist angle in her teens, a circle has been formning over the last years.
Kjaergarrd recently had solo exhibitions Disobedient Muses, The Tennis Elbow at The Journal Gallery, New York City, Muses Having Fun, Hans Alf Gallery, Copenhagen. Other solo exhibitions held in Barbara David Gallery, Houston, Samuel Freeman Gallery, Los Angeles, Y Gallery, New York City, Museo de Arte Acarigua, Araure and so on. She was a finalist in the Saatchi Sensation Show, Saatchi Gallery, London and her work has been included in exhibitions at Ystad Museum of Art, Ystad, Sweden; Whitstable Biennale, Kent, United Kingdom; and Bloomberg Space, London.

In addition to completing a residency at the Skowhegan School of Painting and Sculpture, Kjærgaard has also completed residencies at the International Studio and Curatorial Program (ISCP) in New York, and the NES Artist Residency in Iceland. She has received awards from the Danish Art Council, the Rockwool Foundation, and the Niels Wessel Bagge Art Foundation. Her work has been reviewed by ArtForum, Art Review, FlashArt International, and Magazinet Kunst.