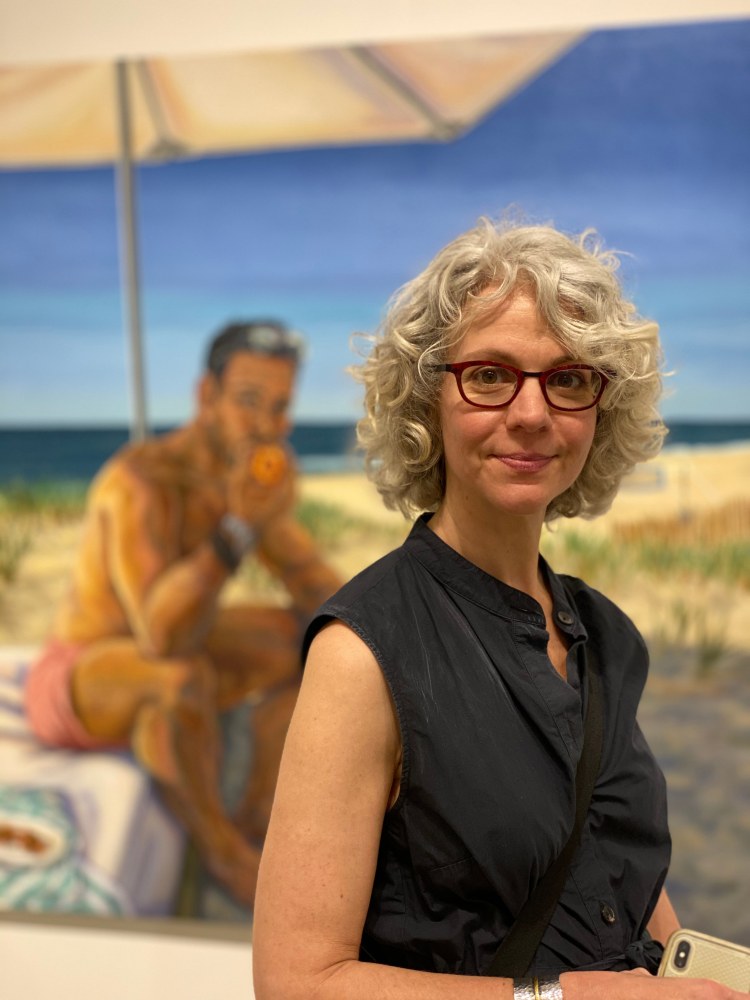 Born 1965, Chicago, Illinois
Lives and works in New York City
Patty Horing received her BA from Brown University, MA in English Literature from NYU and MFA from The New York Academy of Art. Notable exhibitions include the Outwin Boochever Portrait Competition showcase at the National Portrait Gallery in Washington, DC, About Face at the Southampton Art Center, NY, UPRISE/ANGRY WOMEN at The Untitled Space, New York City, gourd exhibition Hospitality Suite at Mindy Solomon Gallery in Miami. Horing co-curated the group exhibition SIT STILL: Self-Portraits in the Age of Distraction alongside Deborah Brown at Anna Zorina Gallery in June 2020. Horing's work has been featured in notable publications including New American Paintings, Artnet News, Quiet Lunch, Create! Magazine and W Magazine.
Patty Horing investigates the narrative and psychological nature of portraiture. Contemporary paintings of specific people simultaneously raise questions and offer clues about individual identity and the larger cultural context in which the subjects exist. Artist's goal is not simply to show what a person looks like, but to examine, through subjective interpretation, who that person is, wants to be, has been. Often the subjects' material surroundings also reflect some aspect of personal desire or identity that is linked to the psychological underpinning of the portrait.

Patty Horing "Empathy"
Film by Jesse Brass and makingartfilms.com